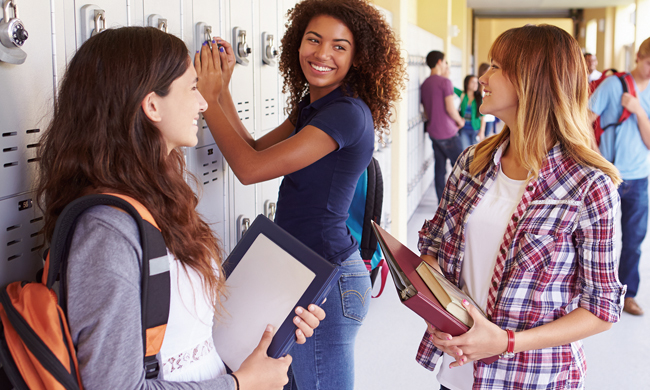 By Family Features
Each new school year can feel like getting caught in a whirlwind of activity. Before things spiral out of control, take some time to get back to basics and organize your way to success.
Whether you're taking advantage of back-to-school season to get yourself on track or you're helping a student gear up for a new year, these ideas can make getting organized easier than ever.
Planners
Technology, take a seat. An "old-school" solution to keeping tabs on daily tasks is making a comeback. Physical study guides and planners are on the rise, according to data from consumer research firm NPD Group. Last year, sales of appointment books and planners grew 10 percent, while other types of calendars posted an 8 percent rise.
At least in part fueling the growth are on-trend planner alternatives called bullet journals (bujos). Websites like Pinterest feature thousands of ideas for customizing traditional book-style journals into ultra-personal planners that keep every detail of life organized.
The trick to using planners effectively is creating a system that makes it all fun. Setting up days of the week in various colors, or different tasks by color, help the user quickly identify what needs to be done at a glance. Colored pencils and no-bleed highlighters can also improve the usability and aesthetics of planners and study guides.
Pens
Staying organized and achieving success means having the right tools to get the job done, and having ideal writing implements is a must. Take Zebra Pen's F-301 pens which deliver clean, fine tip ink that works seamlessly in the tight spaces of planner and study guide layouts.
"Our Steel series pens, the F-301 in particular, look sleek and sophisticated while standing up to active use. You can tote them and trust they're as committed to your day as you are," said Ken Newman, director of marketing at Zebra Pen.
Backpacks
If you think backpacks are only for the littlest of kids, think again. Big college kids and even adults are making great use of the carry-all packs. The most obvious benefit is that a backpack leaves hands free for other activities, but today's backpacks are incredible organizers, too.
For the most flexibility, look for a bag that features padded compartments to protect tech devices and plenty of storage compartments to keep pens, calculators and other necessities organized and in easy reach.
Plan for Success
Relying on a planner isn't just for the working crowd. They may not be scheduling meetings or planning power lunches, but students can make just as much use out of a planner as their grownup counterparts when it comes to keeping homework, activities and social plans organized.
Add key dates.
At the start of school, many professors will share important dates for the year ahead of time. Go ahead and enter these dates to your planner so you can plan and prioritize around them later on. Where appropriate, also notate time needed for activities like study sessions or research for term papers.
Keep it neat.
A sloppy, unreadable planner is practically useless, so it's important to take time to write legibly. To make it easier to remain neat, sleek and efficient, Sarasa Fineliner Pens and Sarasa Gel pens come in colorful packs that can brighten every page while increasing productivity. Another pitfall is making short notes or using abbreviations that don't make sense later, so use care to capture information in a way it can be easily recalled.
Continue to update.
A planner is only helpful when it's used consistently. That's why it's a good idea to carry it daily and make notations and updates throughout the day for new assignments, practice schedule changes and other important information. Having a single repository for those details makes it easy to find answers when memory fails.
Celebrate achievements.
For some people, the simple act of crossing off an item from a to-do list is a reward unto its own. For others, hitting a milestone on the way to a larger goal is equally gratifying. Starting, and sticking to, a planner is a commitment worth celebrating, so take the time to revel in putting some organization and discipline into a demanding school year schedule.
Comments
comments